Careers News and Events
Have you browsed the school Careers page and found out information about different jobs and careers?
If you did, make sure you complete the survey by clicking on the link below! It is only 7 questions and the best replies get rewarded with green slips, queue passes and sweets! The reason for this is because we want to provide you with guest speakers and visits that can help you achieve your career goals. So complete the questionnaire and let me know what interests you.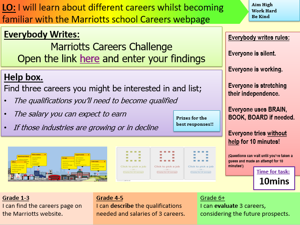 ---
---
VIRTUAL EMPLOYER ENCOUNTERS
Hertfordshire Opportunities Portal (HOP) have launched a new series of webinars featuring interviews with local employers.
Book now to register for our next webinar about Careers in Bricklaying on Thursday 21st October 4:30 – 5:30
Register here-
https://register.gotowebinar.com/register/5517676321138036494
Browse our full series of webinars here.
Want further help and support with your careers choices visit our 'leaving education and need help with your next steps' hub or browse the 'Explore Careers' tab here.
---
Opportunity of the week
Design agency Peachy Creative is seeking an apprentice Junior Content Producer. Working on all aspects of the company's marketing, the apprentice will be responsible for developing and creating audio, video and print content that can be used across a variety of media.
The apprenticeship offers fantastic career development potential within a fast growing business and industry.
Take a look at the different roles and opportunities in the film, media and creative industries in Hertfordshire over on HOP.
---
Experiences in Law, Buisness and Politics with UCL
For ages 12-18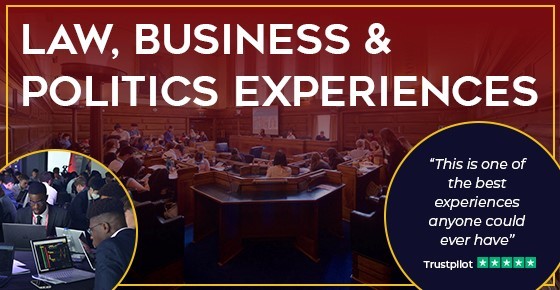 Click on any career below to register for an experience that will supercharge your future.

Accountancy: Discover offshore tax and forensic accounting
Entrepreneurship: Design a business strategy to rapidly grow a company
Environmentalism: Create a futuristic, eco-friendly transport system
International Development: Experience a climate change summit
Investment Banking: Trade the stock market alongside City bankers
Law: Experience a live murder trial with top barristers
Management Consultancy: Help a company go zero-carbon
Marketing: Rescue your client from a rapidly-escalating PR disaster
Politics: Debate with former MPs in a simulated House of Commons
---

T Levels - combining study with industry experience
Gaining workplace experience alongside a qualification can be a stepping stone to the career of your dreams. T Levels are a new, two-year qualification, equivalent to three A Levels, combining classroom learning and an extended industry placement. Courses, designed with businesses and employers, include Healthcare Science, Education and Childcare, Onsite Construction and Digital Production, Design and Development, with more to follow in 2022. Check out 5 great reasons for choosing a T Level.
---