Headteacher's Welcome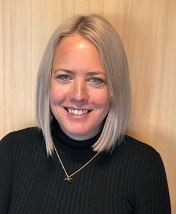 EDUCATION CHANGES EVERYTHING: YOUR HORIZONS, YOUR ENJOYMENT AND YOUR ECONOMIC SITUATION. EVERYONE HAS A RIGHT TO AN EDUCATION THAT WILL ALLOW THEM TO SUCCEED AND TO BE HAPPY.
Marriotts School is a non-denominational comprehensive school in Stevenage.  Our vision is to ensure that every single student reaches and exceeds their potential and leaves us with the qualifications, skills and attitudes that they need to move on to the next stage of their lives.
Our mission is simple: Aim High, Work Hard, Be Kind, and this is at the centre of all that we do. We have high expectations of our students who are challenged to achieve their best through excellent teaching, strong discipline and outstanding personalised pastoral support to achieve their very best.
At Marriotts we are committed to working with our students, our parents, our staff and our community to ensure that Marriotts is the best school it can be, a school that is constantly improving for its students.
Our four "WIGs" – Wildly Important Goals;
To ensure that 100% of students achieve their personal best,
To ensure that every lesson, every day is good or better,
To provide high quality professional development for all staff,
To provide 360° degrees of care, support and challenge for our students and their families.
Our state of the art building provides facilities that are second to none; I am sure you will agree when you take our virtual tour.
We offer a plethora of extra-curricular activities, clubs, trips, visits and expeditions. Our sports facilities are world class and we are proud of our outstanding sport, PE and performing arts provision.
Our impressive student leadership programme means young people really contribute to the life of their school. With so many opportunities every student can find an area in which they can take part and excel. We are committed to promoting equality and diversity and our students are at the centre of our strategy.
When new students and staff join our school they quickly become aware that they are part of a strong and supportive community where all individuals matter.
We are a happy and caring school which believes in traditional values and in offering an environment where everyone is given the opportunity to flourish and to become well rounded young people, ready to take their place in society. We are proud of our students and if you take the opportunity to come and meet us all, we believe you will see why.
With your help I know we can continue to make Marriotts the best it can be. As Headteacher, I am proud to lead such an impressive school and I will always be ready to share your thoughts and ideas about how we can move forward.
I know that it is only if we all work together that we will be able to give students a great education, wonderful opportunities and help them achieve the best examination results possible.
Enjoy our website which I hope will give you some important information about our school and a flavour of what it is to be a member of our community. Please come and visit us soon.
Marriotts School, why go anywhere else?
Ms Bethany Honnor
Headteacher