Open Evening
Marriotts School Open Evening
Our open evening took place on Tuesday 26th September from 5pm-8pm.
School Tours
We will be conducting school tours from the week commencing 2nd October to 13th October. To book a tour, please click on the relevent day below.
We know that choosing the right secondary school for your child is incredibly important. We have put together these information videos which you will find engaging and informative, however for a full experience please ensure you come to our open evening in person, where you will be able to meet staff, see education in action and meet other year 6 students choosing their senior school.
Firstly, we invite you to watch our short school video, 'Our School', which involves students telling you about Marriotts:
In our second video you can watch a previous speech from our Headteacher, which contains information about our school ethos, our curriculum, our pastoral care and the wider opportunities that we can offer you. This video also includes some Year 7 students reciting a poem that all new students learn by heart when they start at Marriotts. You will also hear some speeches from some Lower School and Sixth Form Students.
Our third video is a virtual tour of the school building so you can get a sense of our facilities:
Finally, whilst it might seem a long way off at the moment, we are pleased that the majority of students stay with us for 7 years from Year 7 through to Year 13, so please watch our short Sixth Form video:
In addition, please see this link to our latest Ofsted report and please take some time to view our full Prospectus and Information Booklet.
We also recommend that you look at the rest of our website, particularly our Curriculum pages, which will give you detail about what students study in each subject in each year at school. If you would like to read more about our SEND provision, please click here. If you have any other queries about the school or the transition process, please email admin@marriotts.herts.sch.uk.
Good luck in your decision making. We hope that you chose to join the Marriotts family!
Kind regards,
Beth Honnor
Headteacher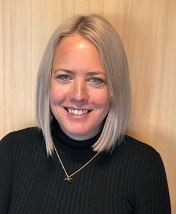 Information from Hertfordshire County Council
- Admissions information is available at www.hertfordshire.gov.uk/admissions
- School information is available at www.hertfordshire.gov.uk/schoolsdirectory