Apply to the Sixth Form
Applying for Marriotts Sixth Form
A warm welcome to our students who have just joined us in September 2021.
We are delighted to be able to welcome you to our Virtual Open Evening pages, and hope that through the course of this process, you will gain a good understanding of our fantastic Sixth Form provision. Please watch the following videos, where you will hear from students and staff about what makes our Sixth Form such a great place to study.
You can then use our online subject guide section, which provides detailed information about each of the very many subjects we offer, along with entry requirements and frequently asked questions. You can view our full prospectus and our subject information booklet. We will open up our application process after our Sixth Form open evening, which is on 4th November 2021.
We hope that you get a good flavour of the welcoming and productive environment our Sixth Form provides, and we very much look forward to meeting you in the future.
Our Sixth Form Video
Introduction to the Sixth Form and Making Choices
Life in the Sixth Form
The Marriotts Extra Curriculum
Subject Information Videos
Our curriculum has been designed to give students the best possible future opportunities. We offer a wide range of A level subjects, but we also have a strong vocational and technical offer as well. All courses are Level 3, and equivalent in terms of UCAS points, and all will lead towards university study.
We offer a range of pathways at Marriotts Sixth Form, depending on your GCSE results and aspirations. We ask that the majority of students pick three courses to study in Year 12.
Technical and Vocational subjects have coursework elements and in some instances work placement. They are challenging in a different way, demanding commitment and organisation, but may be suitable if you struggle with the idea of exams.
Our teaching is geared around supporting students through the difficult early transition from GCSE, but as the year progresses, we look to ensure that students understand the core concepts and skills behind a subject, not just the best approaches to an exam. Above all, we believe that Sixth Form education is about enabling students to achieve whatever they aspire to in adult life.
You can find a list of the courses we offer below. Click the course your are interested in to find out more.
Student Ambassador Videos
Student Ambassador Videos
Watch our student ambassadors give presentations about their experiences at Marriotts.
| | | | |
| --- | --- | --- | --- |
| | | | |
| | | | English Lan/Lit A Level |
| | | | |
| | German A Level | | |
| | | | |
| | | | |
| | Product Design A Level | | Sociology A Level |
| Spanish A Level | | | Travel & Tourism BTEC |
| Uniformed Services BTEC | | | |
Meet the Team
We have a strong Sixth Form leadership team who can help support you in your studies and ensure that you get the most out of your time with us. Please do not hesitate to contact us with any queries:
| Name | Role | Email |
| --- | --- | --- |
| Mr M Winter | Assistant Head: Head of Sixth Form/KS5 Vocational Lead | m.winter@marriotts.herts.sch.uk |
| Ms J Leach | Assistant Head: KS5 Academic Lead | j.leach@marriotts.herts.sch.uk |
| Mr A Illingworth | Sixth Form Pastoral Leader | a.illingworth@marriotts.herts.sch.uk |
| Ms H Portingale | Sixth Form Teaching Advocate | h.portingale@marriotts.herts.sch.uk |
| Ms K Daley | Sixth Form Pastoral Support, Safeguarding and Admin & Attendance | k.daley@marriotts.herts.sch.uk |
| Mr B Pearce | Deputry Head: Lead of KS5 Provision | b.pearce@marriotts.herts.sch.uk |
Results 2020
We are very proud of the sixth form we have built and are continuing to build here at Marriotts. We have seen consistent improvement in attainment outcomes. In 2020, 48% of grades were at A-A* and 68% were at A*-B. We were particularly pleased with our A-A* outcomes in the following subjects: Biology - 56%, Chemistry - 70%, English - 60%, History - 60%, Maths - 54%, Further Maths - 100% and Physics - 57%. For vocational courses, 58% of grades were at Distintinction or Distinction* and 95% were at Merit or higher.
https://www.compare-school-performance.service.gov.uk/school/117534/marriotts-school/16-to-18
Almost all students have moved onto planned next steps including apprenticeships, employment and 77% have moved onto University, to include Warwick, Imperial, Bath, Birmingham, Liverpool, Brighton, Sheffield, Hertfordshire and Belfast, to name but a few.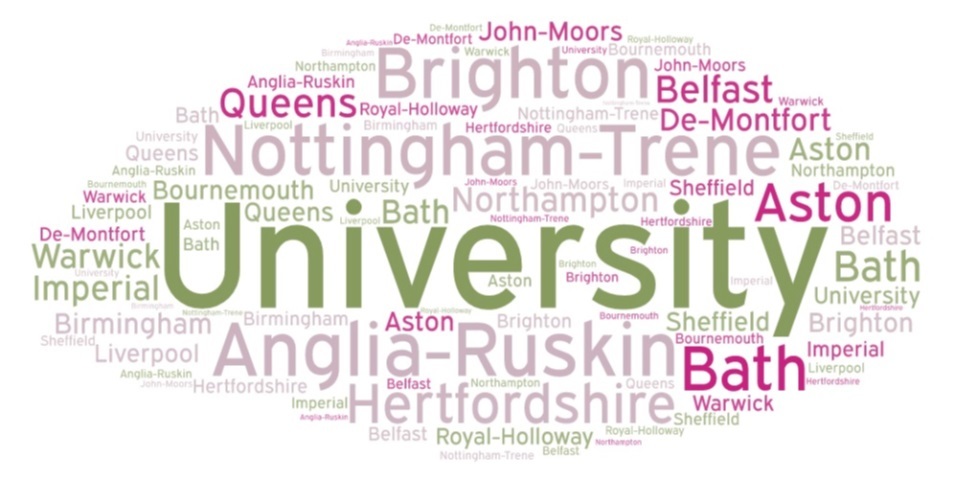 Courses taken include Law, Pharmacy, Criminology, Nursing, Chemistry, Bio Medicine, Music, Accounting and Finance, Economics, Cyber Security, Business, Forensic Science, Sports Psychology, Physiotherapy, Film and Media, Maths, Culinary Studies, Sports Management, Engineering and Primary Education. This emphasises that we fully support students in reaching their chosen next steps, whatever they may be.