Find a career
Have you ever wondered "what careers are out there for me?" Use the links below to help you analyse your skills, find out what is involved in different careers and the pay and security of each career. You'll never need to wonder what opportunities you have again!
---
Discover your skills
What are employability skills and why are they important?
Watch this video to find out...
---
The Hertfordshire Skills framework
The Hertforshire Skills Framework sets out the key employability skils and attributes that Hertforshire employers are looking for from young people.
The framework was put together by Hertfordshire LEP, Youth Connections Hertforshire and the University of Hertfordshire.
The 12 skills are grouped under two main headings:
people and personal
technical and practical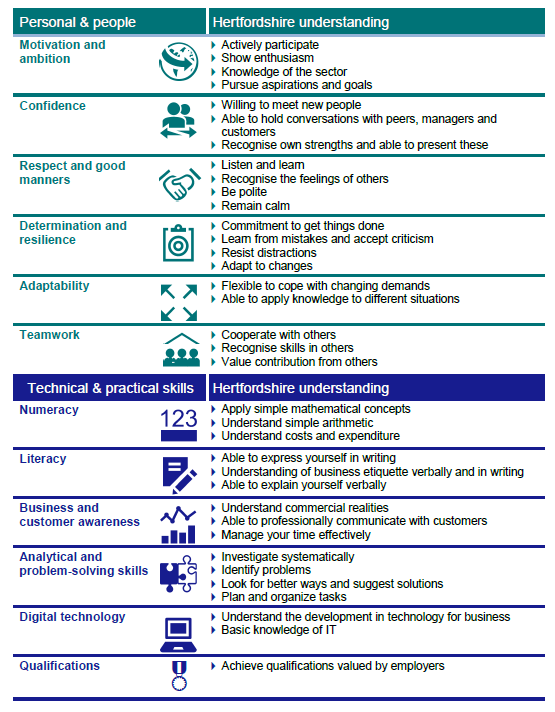 You should be aiming to develop all of these skills as well as doing well in your studies. Please click on the picture to explore the skills further.
---
What skills do you have and what types of career and role would your personality suit?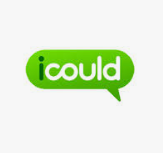 Take the Buzz Quiz - In less than 5 minutes you can discover your strengths, what makes you tick and which celebrities share your personality type.
There are 16 possible results, each connected to an animal... which animal are you?
---
Take the Personality and Interests quizzes on Unifrog to help you identify a career that could suit you.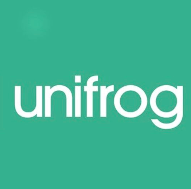 **Requires you to use your Unifrog login details - these are the same as your school login information from RMUnify.
---
Take the Government's own quiz that will use your personal interests, motivations and preferences to suggest careers and occupations.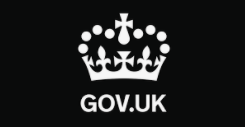 ---
Match your skills and interests to a career
There is sometimes too much information out there... have a play on Panjango with friends and family and see where your skills and knowledge can take you.
Click on the image or use the link and code provided below to join the Marriotts session without having to sign up. Click on the red arrows to see different careers and their places of work. Try the quiz questions and challenges to see what the jobs entail.

---
Found any careers that interest you? Use the Career-o-meter widget below to find out more about the different jobs including pay and prospects.
Careerometer can be used to explore and compare key information about occupations, help you learn about different occupations and identify potential careers.
It provides access to a selection of UK headline data relating to pay, weekly hours of work and future employment prospects for different occupations, as well as description of the occupation.
Simply type in the title of the job you are interested in and the widget provides a series of options from which you can select the most relevant to you. You can then look up another occupation and compare. You can also select 'display the UK average' and compare the information with the occupation you have selected.
---
The National Careers Service have produced this powerpoint to suggest 80 jobs you could do and information about the job and what qualifications you will need for the role. Click on the image or the link below and see what you find.