Careers - Student page
---
---
Click on a link below to find out more about Careers
---
---
Marriotts School provides careers education, information, advice and guidance (CEIAG) to students at all stages of their school life.
Our latest Ofsted report stated

"Pupils receive high-quality, impartial careers advice and guidance. This includes the opportunity for them to receive mentoring from a trained team. As a result, pupils make informed choices related to options, careers and employment and this leads to good progress in their lessons."
Our vision for Careers Guidance at Marriotts is:
To build a world class careers system that will help our young people choose the career that is right for them.

To provide the highest quality careers provision, adopting the Government's required Gatsby Benchmarks.

Support our students to gain the confidence and motivation that they need to prepare for the opportunities, responsibilities and experiences ahead: To help them make a successful transition to adulthood.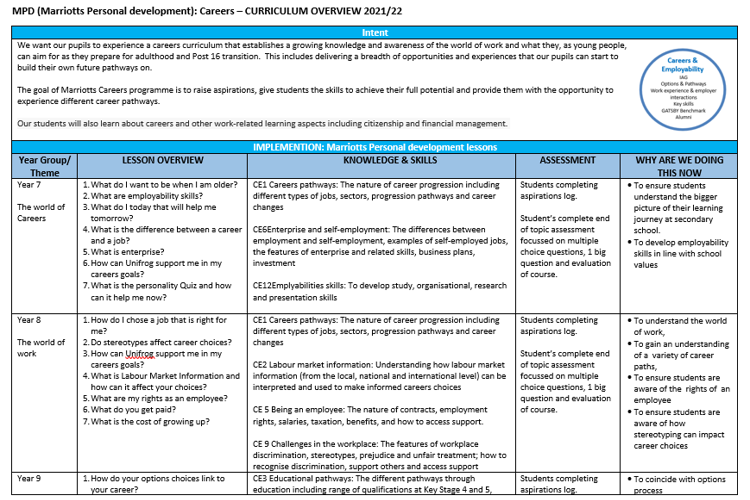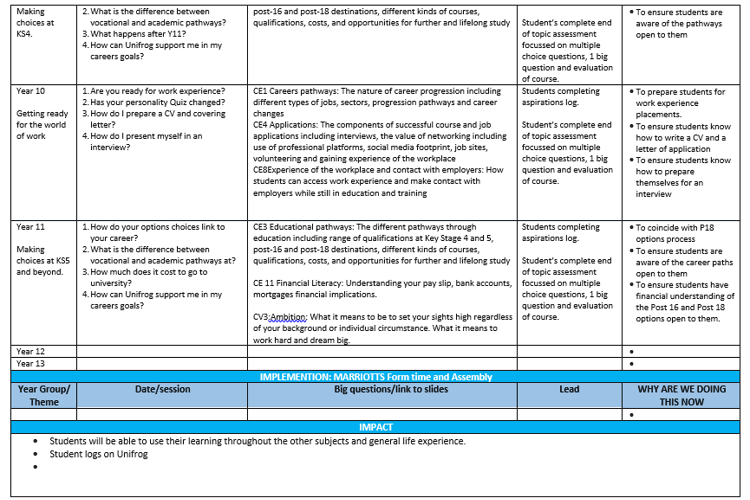 ---
Want to help?

Please get in touch if you are aware of any opportunities that could benefit our students and community or would be interested in talking to our students about your job or career pathway. Click here if you want to help.
---