Posted on - Apr 29 2022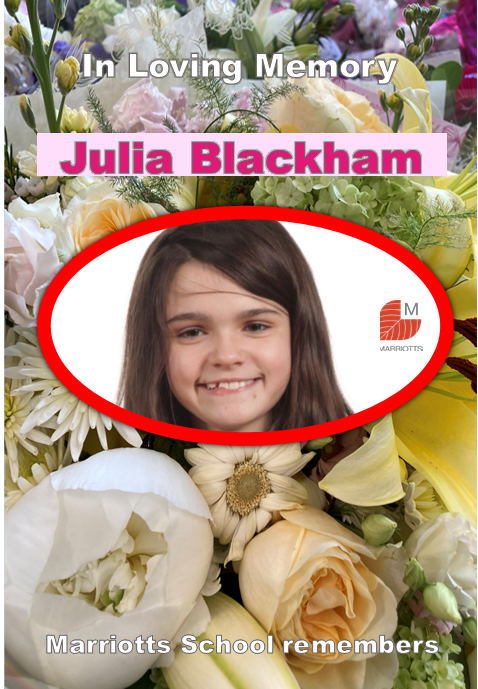 On this day last year, we lost a wonderful member of our school.
Julia Blackham was in Year 7, she was a lovely, kind and vibrant member of our school community. Julia loved school, her friends, her family, pink, rainbows, and unicorns.
Rainbows are a symbol of hope and solidarity and today we stand together to remember Julia and celebrate her life, with hope for brighter days ahead.
How we are remembering Julia today
We will be marking today by showing kindness and unity around our school, supporting each other during this time of grief. We will all be thinking of the Blackham family at this difficult time and they are in our thoughts and prayers, always.
Today's form time is dedicated to Julia. Students and staff are wearing bright colours in her honour and the Blackham family have asked that all funds raised go to Miss Cooper, to support her following her life changing injuries.
During form time students will watch a presentation and video about our friendship garden, which is soon to be built to remember Julia and other members of our community who we have lost.
Students will take place in a one minute clap to show their support to the Blackham family and to celebrate Julia's life. Students and staff will support each other in our grief.
Friendship Garden
Miss Phillips, who was one of Julia's form tutors has been leading on this project. Last year we had a vision to create an area within the school grounds, where pupils of all ages could go when they needed a safe space to think and reflect and to be supported in making friendships.
We want this area to have many uses so all students can benefit. A safe space where flowers, plants, fruit, and vegetables can be grown, a central area where music, dance and drama can be performed, watched, and enjoyed, a quiet space to read, draw and paint.
We also want an area where we can remember people who have played an important and special part within our school community.
The space will be constantly developing and evolving and over time and will become something beautiful, at the heart of our school. We all want to contribute to building it, with an emphasis on working together as a community to build this very special place, which we hope will be enjoyed by all for many years to come. A special place we can be hugely proud of.
This place we have decided to call "Our friendship garden".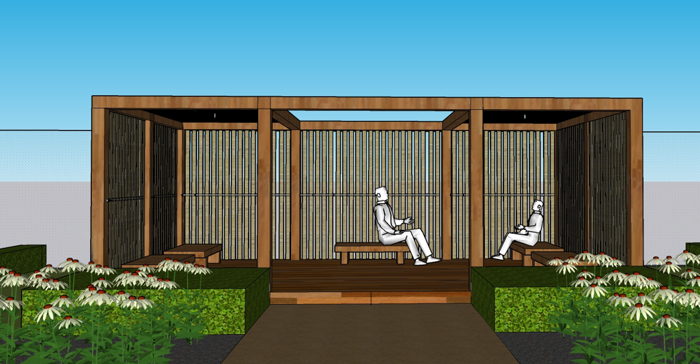 Outdoor room 1 - flexible area for a variety of functions e.g., relaxation, mentoring, outdoor classrooms, outdoor cinema. It will be constructed with slatted wooden screens for shade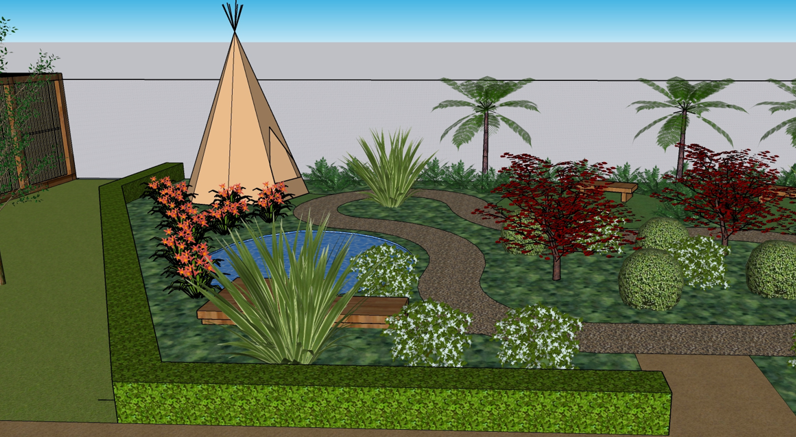 Wild zone - an area with a shallow pond and overhanging deck and tepee. This will be a quiet space with lush planting around the pathway full of wild flowers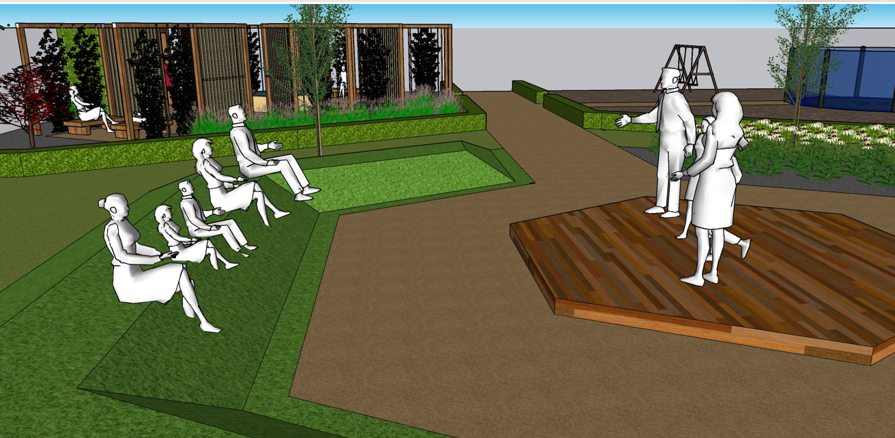 Theatre - Flexible outdoor space with raised grasses terraces for audiences to sit surrounded by wild flowers. The central wooden stage can be used for drama and music performances, debates, discussion and dance. The flexible seating can accommodate small and large audiences alike.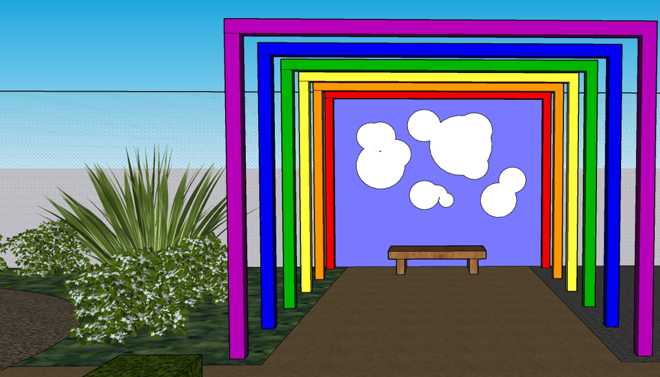 Wooden arches painted in a variety of colours with a sky backdrop and a bench for reflection. This area creates a focal point at the end of the garden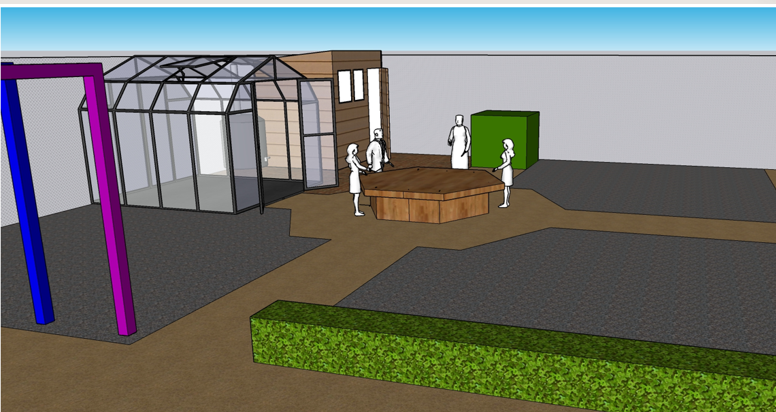 Place to grow - Space to grow vegetables, plants and flowers from seed, germinated in the greenhouse and transferred to the beds. A central hexagonal table for potting, preparation and for holding outdoor classes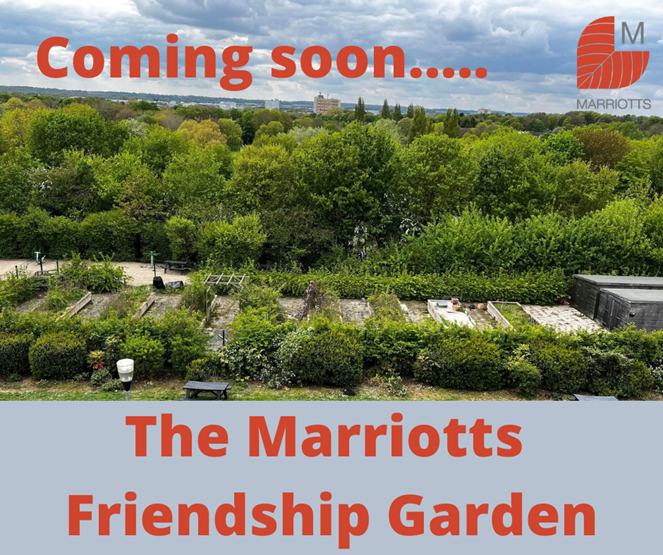 If you would like to offer your time or resources to help with this project, please email:
FriendshipGarden@marriotts.herts.sch.uk
Grief
Grief is a very difficult emotion and we will all experience it at some point. Some of the Marriotts family will be feeling very upset and sad today. It is important to remember that we can help each other through our grief and that we can ask for support if we need it. Pastoral care and counselling support is available at school today and any day for anyone who needs it.
Our thoughts remain with Julia and her family today and always.
Rest in peace Julia.